Malta has Mediterranean climate with mild and wet winters and hot, dry summers. Spring and autumn, are the best seasons to visit, when the temperature is pleasant and the sea is good for swimming.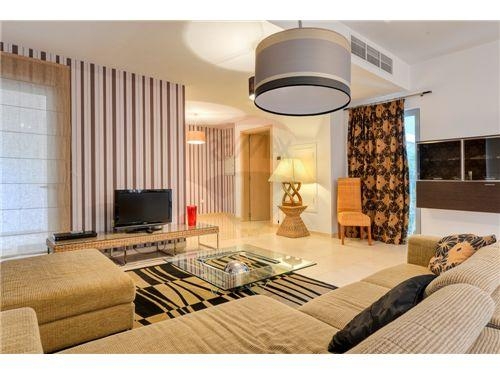 Situated in the heart of the Mediterranean Sea, Malta is a country made up of 3 amazing islands. These Islands were part of the Great Briton and in 1964 they earned their own independence. National Language is Maltese , however English is spoken by 99% of the country and is recognized as an official language.
Since the introduction of low-cost airlines Malta has become a very popular tourist destination. Accommodation in Malta is relatively reasonable and one may opt to rent a holiday apartment in Malta. There are few things you should know about renting an holiday apartment in Malta. The holiday home you choose could define your Malta experience thus it is important that you utilize a reputable local real estate company that can assure that you receive a fully comprehensive service during your stay.
The easiest way to arrive in Malta is by plane. Malta has an international Airport – the Malta International Airport. One can still travel by car or by catamaran however this is for those that are interested in travelling overland which is a completely different experience. It is always advisable to make accommodation arrangements prior to your arrival in Malta.
You may rent a holiday apartment in Malta through a reputable real estate agency in Malta. Booking through an agency as opposed to directly through an owner is a guarantee that should something go wrong, the real estate agency in Malta would be responsible to ensure that any problems are dealt with or if worse comes to worse they may even opt to find you an alternative.
Most holiday apartments in Malta are fully equipped and have the following should come as standard: TV, heating/airconditioning/fans, all kitchen utensils, linen, washing machine, electric kettle, toaster and fridge/freezer. More luxury holiday apartments may include various other amenities however it is of utmost importance that you review the website and ask questions to avoid any disappointment.
A holiday in Malta is ideal for those who prefer to live at their own pace. One of the advantages of renting an holiday apartment in Malta is that you will save in the daily living costs, especially on breakfast which is generally built into the cost of the hotel.. In Malta you can find history, culture, entertainment: water sports, spectacular scenery with cliff-edge sea views, marinas as well as underwater caves. The public transport is excellent having only recently changed their transport system to modern buses run by an international company. There is also a great number of Taxi and Chauffeur services available in Malta.