Remax's Malta franchise registered €118 million in property sales last year, scoring its eighth successive year of growth. Sales were up eight percent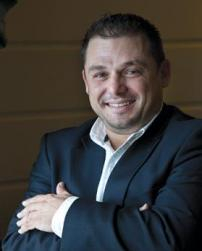 over 2011 while the franchise saw a 37 per cent increase in letting, managing director Kevin Buttigieg told The Times Business.
Remax Malta registered sales of €106 million for 2011. It now expects the property market to see a turnaround in the third quarter of this year when Mr Buttigieg says prices should start to climb.
"Last year was tough and there was a lull that was difficult for all of us," Mr Buttigieg said. "Prices remained stable, however, and the rental sector is booming thanks to igaming, financial services and third party leasing. We have seen huge increases in the higher end rental market with some rates reaching €5,000 a month."
Mr Buttigieg explained a significant number of sales were driven by rental investments as investors continued to look to the property market for better yields.
Property of all sizes, acquired in the right location and furnished appropriately, is currently able to return five to eight per cent in the current climate, he added.
Commercial rentals by Maltese clients are growing under a trend which is gathering momentum. Office block owners are increasingly seeking to cash in on their investment and choosing to rent space in the property they previously owned.
Property coming to the market in this way is being snapped up by financial services firms and expanding igaming companies.
"Leasing benefits sales and vice-versa," Mr Buttigied added. "Two banks became less bureaucratic in the second half of last year, and that helped the market."
Remax attributes its growth in market share last year to the investment it directed to technology, training, and innovation; the company clocked 750 hours of training.
Its Exclusive Listing initiative launched in 2011 sees 95 per cent of property featured sold within an average 55 days. The initiative will be formally launched in two weeks with 35 properties in its portfolio. Mr Buttigieg added that the company's own property manager firm had contributed to boosting 'buy to let' sales and was currently managing 100 condominiums.
Remax Malta has won a collection of accolades for its performance last year, outshining other franchises within the Remax family around the world.
Its St Julian's office won first place for transactions, while agent Lorraine Bonnici placed third in Europe. Remaxmalta.com is the top performing portal. At Remax's convention in Las Vegas last month, Remax Malta was nominated for the top region of the year award which later went to Argentina.
Meanwhile, Remax Malta is handling its first referral from Remax China, which was recently established by a Hong Kong conglomerate. The China franchise has set itself ambitious targets involving 3,000 offices and 60,000 agents. Mr Buttigieg is hoping for more referrals from China where business prospects are promising.
Source: Times of Malta written by Joanna Ripard