RE/MAX Malta has registered a ninth consecutive year-on-year increase in turnover and growth in 2012.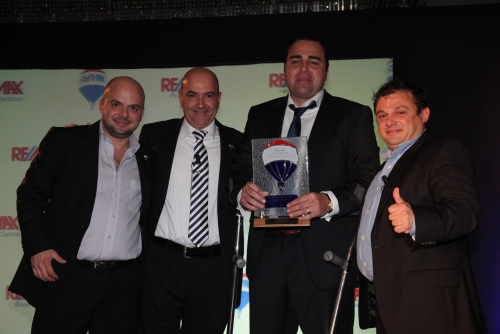 This was announced by RE/MAX Malta's Chief Executive Officer, Kevin Buttigieg during the Company's Annual General Conference which held at the Hilton Malta.
During his address to the 192 RE/MAX affiliates he said that "Although 2012 was one of the most difficult years in real estate history, the company faced the challenges head on and was rewarded with yet again another successful year." He added that the company started seeing the fruit from the years of laying down a solid foundation. "We have invested in technology, in brand marketing and public relations and most importantly in our people through the RE/MAX Academy which today we are proud of as part of a large RE/MAX family." He thanked all the administration, associates, managers and franchise owners for their collective efforts throughout the year and announced plans to further expand the network in 2013 by opening at least three more new offices in Malta.
Jeffrey Buttigieg, Regional Director, gave an overview on IT, education and marketing where he also announced that RE/MAX Malta was nominated by RE/MAX LLC as International Region of the year. He said "It is an honour to be nominated as the International Region of the Year." "The company strives for excellence however an achievement like this could not be possible without the clear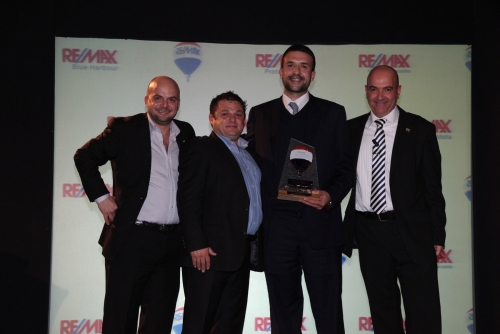 dedication from our franchise owners who all share a common vision".
Edward Agius, the Letting Manager gave an overview of performance related to residential and commercial letting carried out by the Letting division and congratulated his team for reaching the milestone of a 40% increase in turnover. Finally, Joseph P. Theuma, general manager of the Group gave a graphical presentation highlighting the milestones and achievements of 2012 which was followed by an awards ceremony and a cocktail reception.
In the category Most Service Fees generated the top individual performers in property sales of RE/MAX Malta in 2012 were Reuben Cini, Mark Schembri and Mark Sapienza respectively.. Roderick Cucciardi won the award for most listing sold whereas Karl Cutajar won the award for most promise of sale signed throughout 2012. As for the Top Office Awards in property sales, RE/MAX Real Estate Specialists won Top Sales Office Per Capita/Day whereas RE/MAX Alliance, Tigne won the award for Top Office, Most Service Fees Generated. The top individual performers in property letting were Michaela Tabone, Lorraine Bonnici and Jason Cornthwaite who came first, second and third respectively whereas Mario Caruana won the award of top listing associate.
The individual top winners of the awards are provided a complimentary trip to Las Vegas to attend the RE/MAX International Convention.