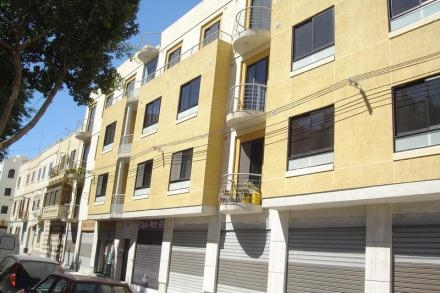 Property prices appear to have increased slightly in 2012, up by an average of 0.5% according to the Central Bank's advertised property price index.
Despite the slowdown in business activities, the performance of both the construction and real estate sectors was described as positive in 2012, the Central Bank said in its annual financial stability report.
"The generally stable situation in the Maltese property market contrasted sharply with continuous depressed conditions in real estate markets in several euro area countries, nota­bly Ireland, Spain and Greece. The rise in domestic property prices was, however, not sufficient to offset the downward movement in prices that occurred in recent years, particularly in 2008 and 2009," the Central Bank.
Despite stable property prices, the volume of property sales, both for residential and com­mercial purposes, declined. The Central Bank said property Was still perceived to be somewhat overpriced for both residential and commercial catego­ries.
The number of units for which permits were issued by the Malta Environment and Planning Authority declined by around 22% in 2012, when compared with the same period a year earlier. "The slowdown in the issue of such permits may reflect the oversupply of property in the real estate market. This may continue to persist, in view of slower growth in mortgage credit and the uncertain economic outlook overseas, which has a negative impact on foreign demand at the high end of the market."
On the positive side, the Central Bank noted the government's re-launch of a revised permanent residence scheme in June 2013, with the objective of attracting more for­eigners to buy property in Malta.
The generally subdued sentiment in the Maltese property market induced banks to maintain their cautious approach when lending to the construction and real estate sectors. The exposure to the construction sector accounted for 21.5% of corporate loans, while lending to the real estate sector amounted to around 8%.
Mortgage lending by domestic banks increased by 6.8%, but consumer lending contracted by 1.2%, while corporate credit contracted by 1.1%. Customer deposits remained the main source of funding of the core domestic banks, increasing by 5.6% during the year.
In 2012 the profits of the core domestic banks rose by more than a third, reflecting a steady income stream from their traditional banking business operations. These banks remain exposed to the construction and real estate sector, due to the increase in the level of non-performing loans.
As reported by Malta Today on 23rd August 2013