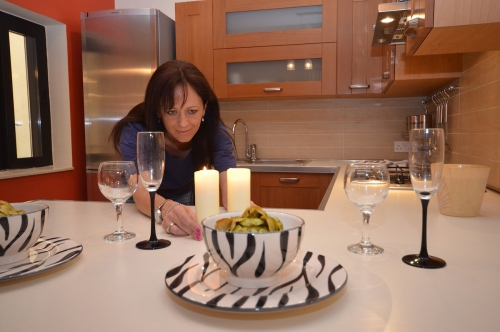 RE/MAX Malta recently announced the launch of the Exclusive Added Value Listing, an innovative way of selling property in Malta. The Exclusive Added Value Listing is a professional service that RE/MAX Malta are providing to home owners that are interested in selling their home within a minimum amount of time and at the top end of market value. When signing up for this service, which is free to the home owners, the company provides a comprehensive evaluation of the home, prepares a comparative market analysis and implements a marketing strategy that has proven to sell homes within 90 days.
Included in the service is also a staging of the property by a qualified personnel and interior designers who will style the home, take professional photography as well as provide free consultation to the home owner on how to prepare the home before a viewing. Should the property be in shell form or a plot of land with planning permission, the company will go through the expense of creating 3D image designs of the home so that they will be in a position to provide buyers with a real life presentation of what the individual units will look like.
Speaking about the service, which is already being provided to the general public, RE/MAX Malta, managing director, Kevin Buttigieg said that, "This way of selling property has been around in the United States of America for over three decades whereas in Europe, Exclusive Listings have been around for a bit less than a decade. We have spent over eighteen months researching and developing the feasibility of this project and thankfully today, our research has bared fruit and we are seeing very positive results."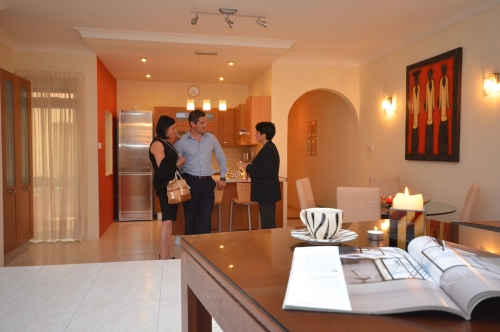 The company went through great lengths to ensure that home owners would receive the full benefits from their new service. The marketing efforts that are invested into each Exclusive Added Value Listing is very extensive. This includes top placing in search results of their website, which receives over 3.2 million page views a month, an individual brochure for each property, a website created specifically for the property with its own URL, daily advertising through Facebook and other social networks, a large banner affixed to the façade of the property and other marketing activities that complete their offering.
The company has also invested heavily in training their agents to provide the service for the Exclusive Added Value Listing. Their in-house dedicated trainer and International speaker for RE/MAX Europe put together a specific training programme which every real estate agent working for RE/MAX is required to undertake. The course includes dealing with the sellers, providing weekly feedback and most importantly specialising in a niche area and learning to personally market Exclusive Added Value Listing through their network of buyers and fellow associates that work within the same niche area. Each sales associate at RE/MAX is encouraged to work in specialises areas so that they are able to focus on particular properties in specific towns and villages in Malta. Using this procedure, the agents are in a better position to understand the market they are working in and are able to provide more knowledgeable advice to home owners and buyers alike.
Michael Polzler, the Managing Director of RE/MAX Europe has commended RE/MAX Malta for their efforts in being the first to launch Exclusive Listings to Malta. He said that "It is the mission of RE/MAX to change the way real estate is sold in Europe by not only providing a superior service to vendors and buyers alike but to also provide a different experience that is a more effective way of doing business in today's real estate market. I am very proud that RE/MAX Malta have not only brought this new way of selling property to Malta but as leaders in the Industry they are also setting the service level standards which will improve the whole real estate Industry."
The service of the Exclusive Added Value Listing is taken with great care and professionalism by RE/MAX Malta. As part of the listing process, each property is vetted by a committee of managers and senior associates that will have the necessary experience in the town in which that the property is located. In this way they will be able to assess the quality control of the listings.
This service is new to the market in Malta and benefits both home owners and buyers alike. Mr Buttigieg added that "Although we are providing a specialised service to the vendor, the buyer in Malta also benefits automatically. Because the approach is so professional, the buyer really is able to view a property online and offline much more clearly before they actually visit the property. To add to this, since our listing agents specialise in their respective specialised areas they are what we call in real estate "Gurus" in the area of choice of the buyer. There is no other agent that can offer such a personalised service and that understands the market better"