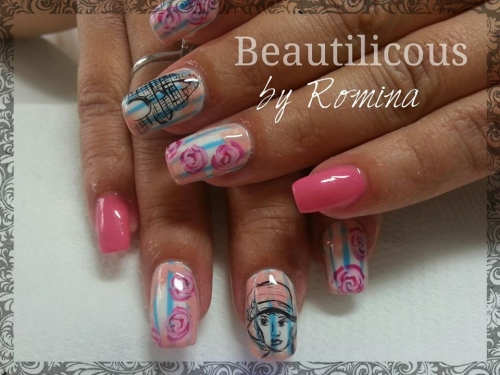 So, you have scouted around the Islands during your Malta real estate viewings and we're almost sure that by this time you have scoped out the best restaurants, gyms, schooling for children (if required) supermarkets and all the necessities that come with relocating to a new country. So, what are you going to do NEXT? We have compiled a list of ideas that you may have never thought of but will assist you in settling down so that you will almost guaranteed feel more at home in Malta.
1. Nails First – First of all, (for females) you're going to want to know where you are going to get your nails done. I know someone who has gone through the motions. There are several shops that offer this service but if you are after gels there is only one that can really be recommended; Beautilicous is a small corner shop in Mosta (See Address) and her work is fantastic, not only does she have very good designs, the nails don't crack or break after a week.
Beautilicous
Tel: +356 2142 1318
Address: Triq il Gilju Mosta, MST 2160 Mosta, Malta
Facebook Page: https://www.facebook.com/rominamccairn
2. Taxi Cabs – Malta suffers from what can be called the "White Taxi" syndrome. Put simply, your Taxi from the airport is a regulated service and is very efficient however the same taxis are known to be unfair especially to foreigners. Put it diplomatically, the Maltese try and avoid white taxis at all costs because prices are never the same unless you strike a deal beforehand. Best bet is to call a black cab service. Highly recommended are the following:
David from D-Cabs +35679999690 and Ecabs: +356 21383838
3. Lidl – Yes, if you know the name than you are probably smiling already. If you don't know the brand, Lidl is a German Supermarket chain that landed in Malta a couple of years ago. The amount of savings that one can make compared to the other Super Markets is crazy. It is highly recommended to find out what they have to offer. You may not find all of your washing detergents and cosmetics there but you will find great vegetables, all sorts of meats imported from Sicily, German Sausages to die for and a host of other stuff that will save you a few pennies. The locations: Santa Venera, San Gwann
4. E-Residence Card – If you don't apply for the NEW residence card it won't be the end of the world, however there are advantages to having one. Firstly, if you are planning on becoming a resident of Malta it is a must. Secondly, some services in Malta will eventually not be available if you don't. Applying for a residence card is only a walk in to Valletta in the morning (provided you have all the information) and the application usually takes 3 to 6 months to be approved and sent to you. What you need: Copies of Birth Certificates of yours and dependents, Passports, Health Insurance Documents and 2 pictures endorse by a professional for each applicant.
Here's a link to the Government portal:
http://mhas.gov.mt/en/MHAS-Information/Services/Pages/Residence.aspx
Here's another link to a local Malta real estate blog
We are signing off for now, however keep watching this space for local tips about Malta & Gozo related to the Malta real estate market.